2021 Customer Ballot for Essex Savings Bank
Brian House has been selected to be included on the customer ballot in Essex Savings Bank's Community Investment Program this year. Donations are our lifeblood and Essex Savings Bank gives thousands of dollars to help aid our efforts. 
Essex Savings Bank will be collecting votes throughout the month of February. At the end of this period, the votes are tallied and translate into a percentage of the total amount of allocated funds.  Support Brian House by voting!
Rules to Vote
If you are a customer of Essex Savings Bank, you are eligible to vote for up to three of your favorite non-profit organizations beginning February 1 through February 28, 2021. A customer is defined as any person having a loan, deposit account or safe deposit box with the Bank. Each customer, regardless of the number of accounts held, will be allowed to complete only one ballot.  Customers may vote electronically by logging onto their Essex Savings Bank online banking account or through the app.  Paper ballots will also be available at any of the Bank's five branch drive-throughs.  Visit essexsavings.com to learn more about participating organizations.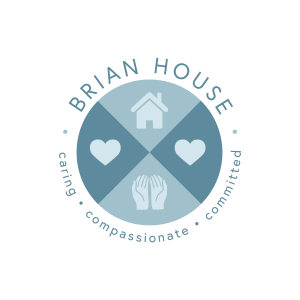 Essex Savings Bank is a FDIC insured, state chartered, mutual savings bank established in 1851. The Bank serves the Connecticut River Valley and shoreline with six offices in Essex (2), Chester, Madison, Old Lyme and Old Saybrook providing a full complement of personal and business banking.  Financial, estate, insurance and retirement planning are offered throughout the state by the Bank's Trust Division, Essex Trust and wholly-owned subsidiary, Essex Financial Services, Inc., Member FINRA, SIPC.
About Brian House of Chester
Brian House, Inc. has been dedicated to assisting individuals with disabilities to live their lives to the fullest, as their families envision. Beginning with one person, Brian W., Brian House, Inc. was created out of a commitment to place the individual at the center of its organization.
Brian House, Inc.'s mission continues today, providing quality residential services, in lower Middlesex County, with Community Living Arrangements, Continuous Residential Support locations, and Individual Home Supports. Brian House, Inc. recognizes the uniqueness and the importance of each individual and tries to empower the people we support to the best of our abilities. The Agency believes that we are all "Keepers of the Light" and focuses on being a caring, compassionate and committed community.
The Agency creates a positive and therapeutic environment built on a professional foundation of dignity, respect and trust. The Agency believes open and honest dialogue is the cornerstone of effective communication and is the way community strengthens and grows.
With over 35 years in the greater Chester area Brian House values our community and the partnerships we continue to build. We strive to be valued members of the area, connecting with partners that support what we do to enhance the lives of the sixty three individuals served in our supportive housing.
Brian House individuals are all on some form of social security disability. Brian House works diligently in maximizing and maintain the social security benefits due to each of the individuals. For those individuals who are of working age and ability, Brian House works with community partner agencies to secure employment opportunities. The employment allows for a higher household income to support enhanced services for those individuals.
When there is a barrier to working, or an individual is retired, the individual's income is extremely low as it is solely social security disability. While grants allow for basic needs to be met, it is our community partners that bring incredible value and support to us.
Community partners join us in enhancing the lives of the individuals in our care in so many ways. From volunteering for work days, attending celebratory events, collaborating on employment opportunities, facilitating volunteer opportunities for the individuals, committing to sponsorship opportunities, shopping for holiday wish lists, holding in kind donation drives, organizing specialized collaborative fundraisers, writing articles in the local papers, recording radio spots on iCRV radio, our community is there supporting our mission to assisting individuals to live their fullest lives. The funds raised from the Essex Savings 2021 Customer Ballot Community Investment Program will be dedicated to the Brian House Fund Development Account. The Fund Development Account allows for special celebrations, equipment, awards and acknowledgments for both the individuals and the staff. This fund was used in 2020 to purchase art & craft supplies, indoor and outdoor games, puzzles, iPads, Wii games and accessories, celebratory gifts welcoming Summer, Halloween and Christmas, and thank you gifts for our staff. We at Brian House are very committed to acknowledging our individuals, their families, our community partners and our staff, as we continue to navigate the changes of the world.
We are humbled to be amongst a long list of amazing community agencies and are grateful for the votes that each Essex Savings Bank customer makes. Your support makes each life that much brighter. From the bottom of our hearts we thank each and every person who cares and supports us in so many different ways.
For more information about us, or to share ideas you have, please contact Dawn Parker, Director of Business Development, dparker@brianhouse.org, 860-575-9293.
A huge thank you to Rose & Kiernan Insurance, Travis Winkley, Chris Tino and forty three other supporters who helped us raise money on #GivingTuesday. We were successful in reaching our $6,300 goal representing the 63 individuals we serve. We greatly appreciate all of the support and hope you enjoyed the concert. If you wanted to donate, but the day got away from you, you can still donate here.
Donations lessen the financial burden on some of the individuals we serve who have constrained incomes, and they allow access to items and experiences that would not otherwise be afforded.
We greatly appreciate your support in the efforts this year, your kindness and generosity have a significant direct impact on making the lives of those we serve better.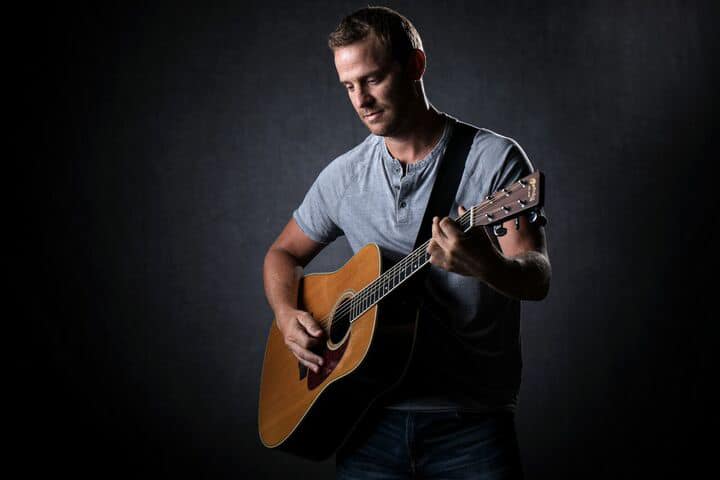 To learn more about the insurance and benefits available to your organizations, 
please visit Rose & Kiernan's website at https://www.rkinsurance.com/.
Events at Brian House and Adult Vocational Services
Due to concerns surrounding COVID-19, all of our in-person fundraisers are postponed indefinitely. We greatly appreciate all of the support you continue to provide us during these especially difficult times. We need your help now more than ever. Please visit our Support page to see all the ways you can support the mission of our sister agencies.
Some Past Fundraiser Memories