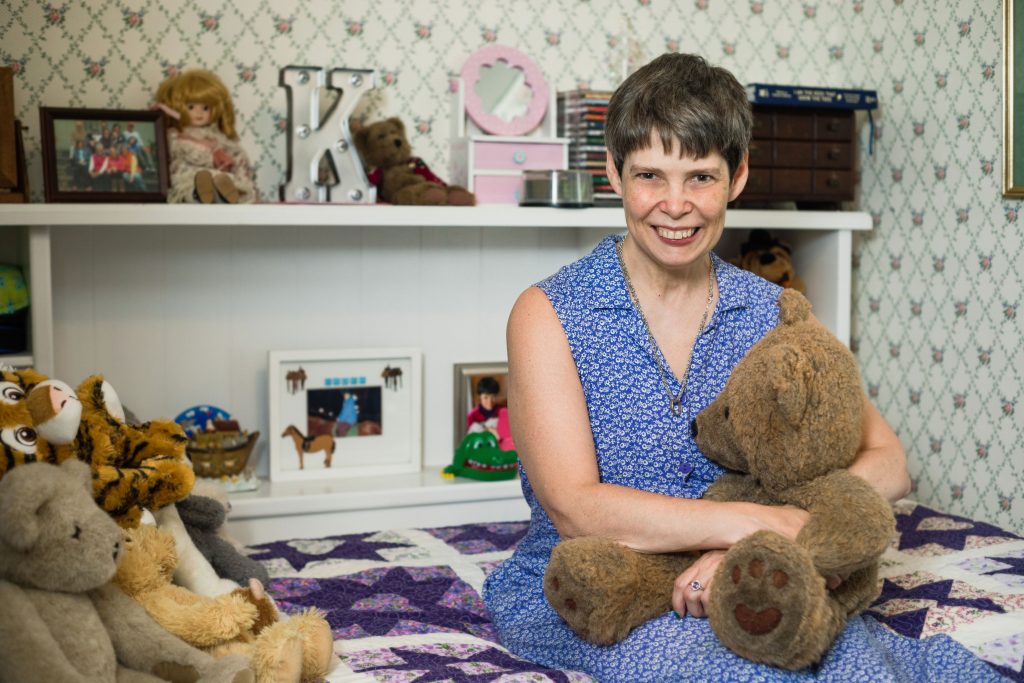 "I am reminded, during these particularly divisive times throughout our world, that each of us are keepers of the light dedicated to supporting a vulnerable population with open and giving hearts. There are those who seek to divide, condemn and marginalize people different from themselves.  We, meanwhile, continue to come together with the conviction that all of us have value and by our daily practice help to build a tolerant and inclusive world where all and everyone matters.  The work we do is a demonstration project that not only raises social consciousness but ultimately brings hope and goodwill to our planet."
To enhance the quality of life for the individuals we serve by providing safe, caring, compassionate and supported housing and vocational support in committed, integrated community settings.
A specialized scholarship fund called the Enhanced Wellness Fund is established for the benefit of the adult individuals we serve at Brian House and Adult Vocational Programs. The scholarship fund aides individuals in achieving their many personal wellness goals. These include mobility, speech, music and art therapies, equestrian activities, Special Olympics, cultural events, specialized equipment and more.
The first 35 donors that supported the scholarship at the $1,000 level or higher receive distinguished acknowledgement as  Founding Members. The Enhanced Wellness Fund is an ongoing effort and contributions are graciously accepted to ensure the revolving fund is maintained. For more information, please contact Dawn Parker, Director of Business Development, at dparker@brianhouse.org or (860) 575-9293. We thank you for your support.
We are grateful to our Founding Members, listed below, and we invite you to learn more about them by following the links to their websites.